Honeit co-founder Nick Livingston joins Rick Girard on the Hire Power Radio Podcast to break down how companies are simplifying the interview process to hire in 10 days and win the race for top talent. A few key takeaways:
Interview Conversations are business conversations.
Interview Content can be easily captured.
Interview Data can be easily shared.
Interview Collaboration removes interview steps.
How to Hire in 10 Days
Below is the breakdown of how Honeit customers hire in 10 days. We break down the key conversations to ensure clear communication across recruiting, hiring and leadership teams.
Amplify Hiring Kick-Off Calls
The recruiter scheduled a 20-minute intake call with the Hiring Manager and used the intake call guide to learn more about the open role, ask structured questions and go beyond the job description.
Highlights from the intake call are shared with interview panelists and executive stakeholders, so everyone is aligned and understand what a hiring manager wants, directly from the source. No more misinterpretation or miscommunication.
Recruiters post Honeit Job Previews on LinkedIn, Twitter, Facebook and in outbound sourcing InMails to go beyond job descriptions to attract passive candidates. If candidates like what they hear, they immediately schedule a phone screen with the recruiter.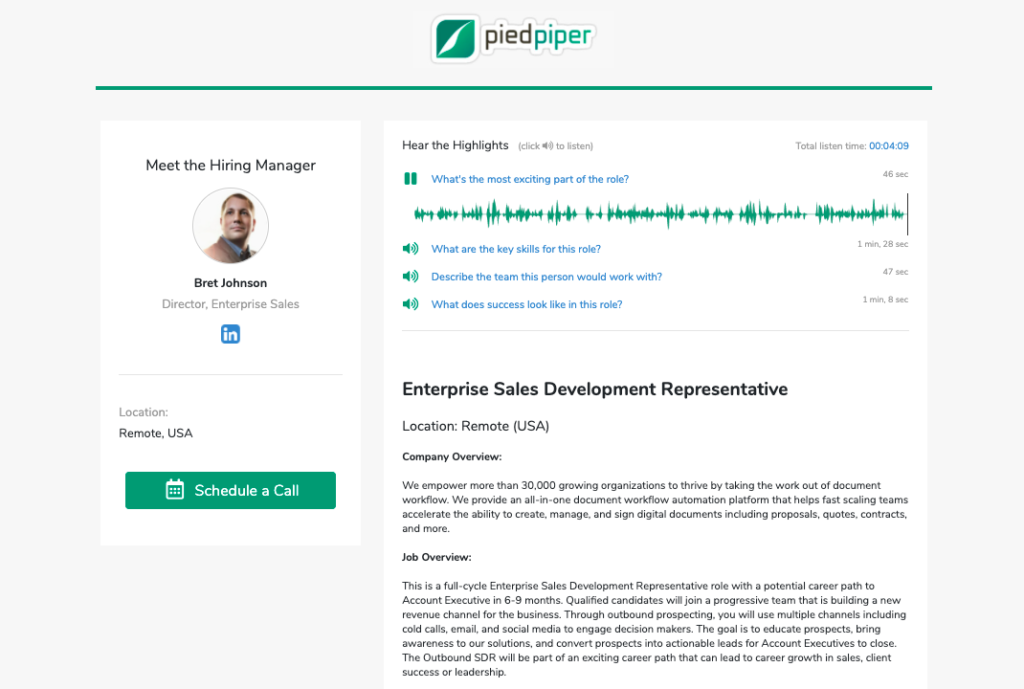 Recruiter Phone Screens
Recruiters ask req-specific and technical questions provided by the Hiring Manager on the first phone screen. Honeit automatically records, transcribes, indexes and parses interview questions and answers from the phone call (or video call).
After the phone screen, recruiters share interview soundbites via Slack, ATS for Hiring Managers to hear interview answers. Honeit interview highlights make it easy for Hiring Managers and stakeholders to quickly assess candidates in 5 minutes, instead of another 30 minute phone interview.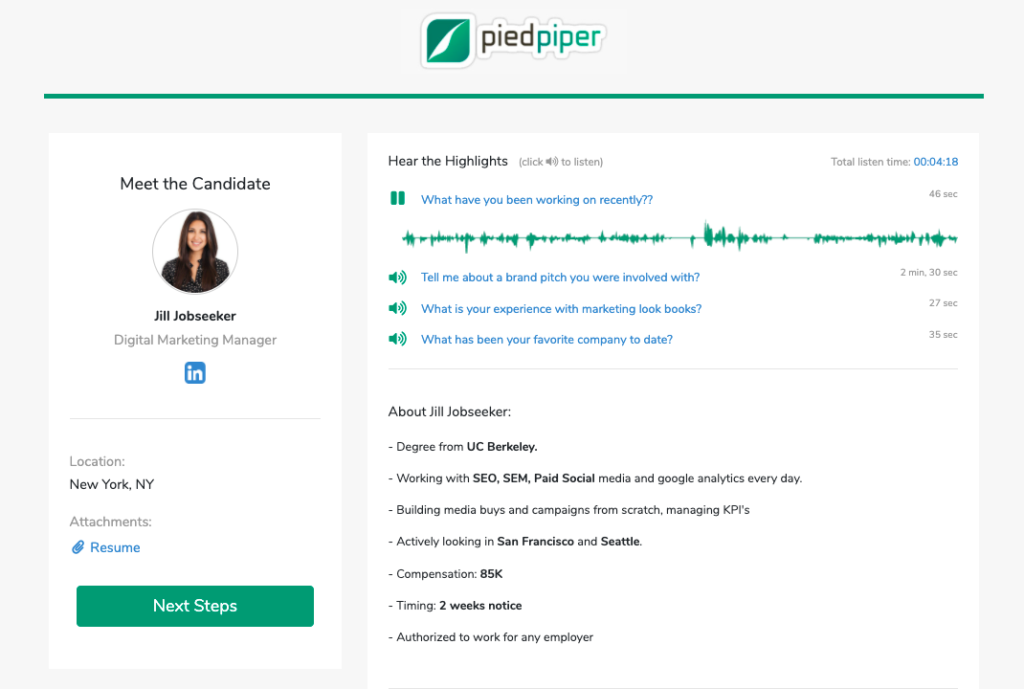 Hiring Manager Video Calls
Automatically schedule Video calls between candidates and Hiring Managers. Hiring Managers can skip the previous questions and dig deeper to uncover the why behind previous interview answers. Honeit automatically records, transcribes, indexes and parses interview questions and answers.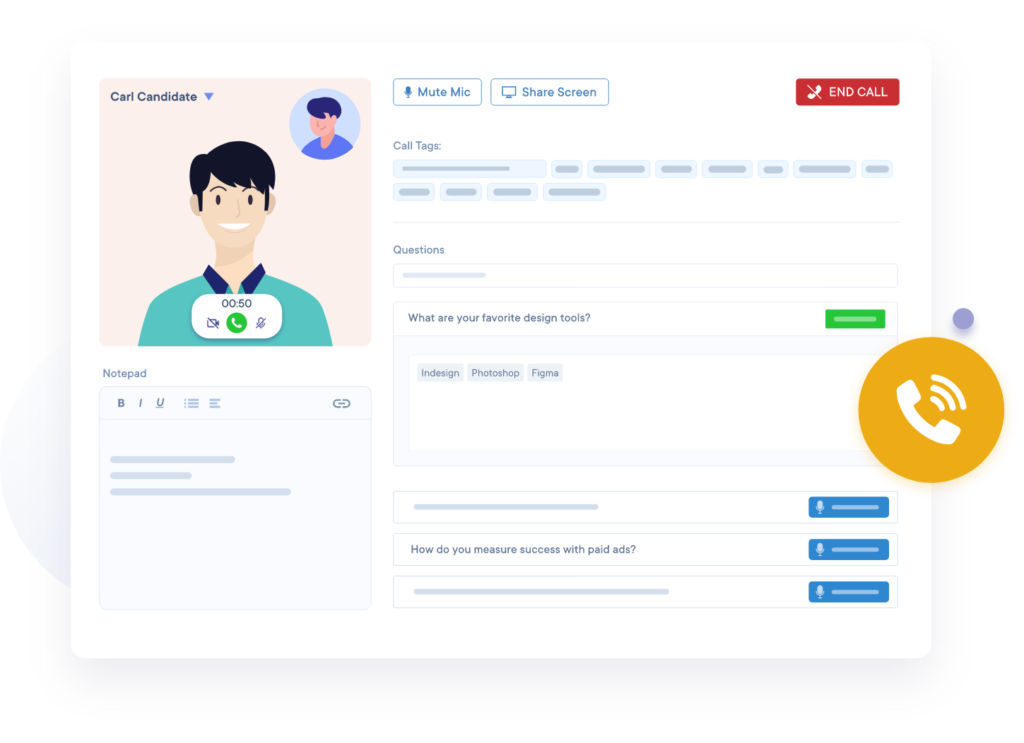 Interview Data and Collaboration
After the recruiter phone screen and hiring manager video call, Honeit interview highlights can be easily shared with multiple stakeholders and hiring executives for quick collaboration. If there are no yellow or red flags, skip to offer. If you need to dig into any any gaps, questions or areas – schedule another video call through Honeit.