Our Mission
In the world of recruitment, genuine human-to-human conversations are essential for hiring the best talent. It's a truth we know intimately — because we've been there.
Honeit technology was designed by seasoned recruiters and talent partners. We understand the challenges, the nuances, and the critical moments that shape successful hires.
Honeit isn't just a tool — it's an extension of a recruiter's expertise. Every conversation is data-driven, every insight is searchable, and every candidate is presented with clarity and precision.
By integrating recruitment automation, conversation intelligence, and interview collaboration into a unified platform, Honeit is re-engineering the recruiting, interview, and hiring process.
Executive Recruiters and Global Talent Partners say, "Honeit will change your life!"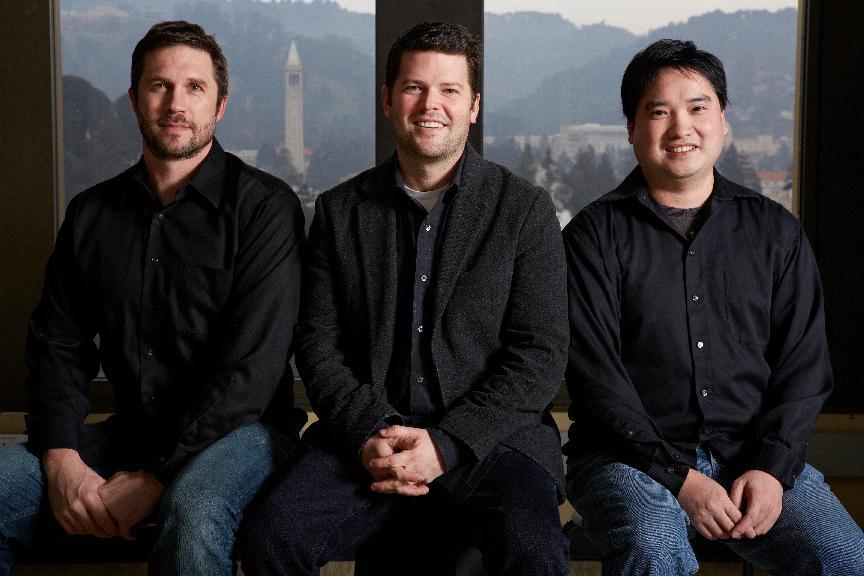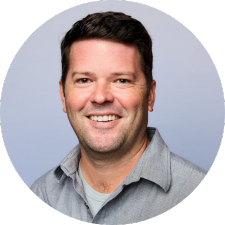 Nick Livingston
Co-Founder & CEO
As a Recruiting Director at MTV Networks, Viacom, Taleo & TubeMogul (IPO/Adobe), Nick has helped companies recruit, hire and scale in hyper-competitive talent markets (SF & NYC).
At TubeMogul (IPO/Adobe), Nick built the recruiting team from scratch that scaled the company from 60 to 360 employees through a successful IPO ($TUBE) in only 26 months.
During the same two years, Nick received his MBA from UC Berkeley, started a family (three daughters) and co-founded Honeit Software.
At MTV Networks in NYC, Nick was the Director of Talent Acquisition leading all recruitment for global digital media, interactive technology, and product management teams. Nick also managed recruitment tools and employment branding.
Nick has worked at two other HR Technology companies (Taleo, NextSource) and started his career as a technical recruiter in New York City.
MBA, UC Berkeley Haas School of Business
BS, Applied Mathematics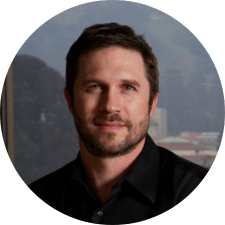 James Craft
Co-Founder & CTO
James has been developing software for over 20 years. His passion for using technology to create scoring systems was ignited by his work for many years at the credit-scoring giant FICO. As a member of the myFico.com team, he was responsible for developing much of the site's backend. James was also a member of FICO's ScoreNet team, where he managed the normalization process of many of FICO's independent systems in order to meet PCI compliance standards.
Before FICO, James was part of the engineering team that created peets.com and the popular "how-to" site eHow.com.
In his spare time, James enjoys coaching lacrosse and was a coach for the Sonoma State men's team from 2002-2010, in which time he led the team to a national championship and several division championships.
BS, Computer Science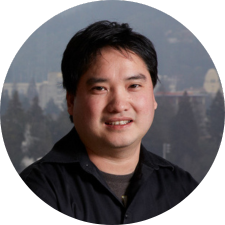 Kim Duong
Co-Founder & Software Architect
Kim is a software architect with over 20 years of experience as a private consultant and staff engineer. He has developed and designed university-wide applications including a widely used content management system. Prior to that, he has had startup experience working with a neural networking firm developing APIs as well as interned at FICO.
Kim has created, in his spare time, an interactive and multimedia-based web application to aid and instruct teachers on how to handle students with learning disabilities such as Dyslexia and ADD.
Kim's hobbies include traveling and playing basketball. He also volunteers for activities to expand cultural experiences in his community.
BS, Computer Science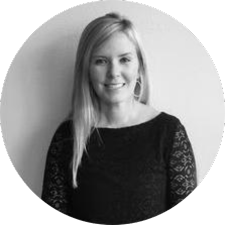 Corinne Hicks
Customer Success
Corinne is an experienced sales and customer success manager at early-stage startups and Fortune 500 internet and media companies. 
Prior to Honeit, Corinne led the sales team at AnyRoad, a San Francisco venture-backed startup building experience management platforms for remote travel and tour operators. 
Corinne was the platform sales manager at Rezbook (part of UrbanSpoon) that built online reservation and booking software for restaurants. Corinne has held sales and marketing roles at IAC/CitySearch, Warner Brothers and Islands.com in New York City. 
Corinne is the co-founder of Indi Maya Swimwear that makes beautiful and sustainable kids swim and surfwear.
BA, Business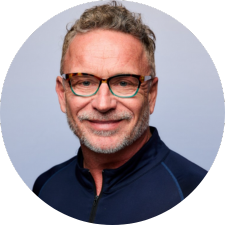 Andy Riabokin
Solutions Architect
A six-year Systems Engineer job turned into a 20 year career as an Executive Recruiter. Andy started technical recruiting for early stage VC-backed companies in Southern California and later CIO's for publicly-traded US banks and manufacturing companies.
Andy returned from "running a desk" to selling recruiting solutions for: Hiretual – AI Sourcing,  ZapInfo(exit to Indeed) – Recruiting Process Automation and JobMa – Video Interview Solutions.  Andy developed a keen insight to specific pain points for the recruiter, hiring manager and candidate and how to use technical solutions to satisfy those needs.
Andy and his wife are avid travelers and animal rights advocates with a particular fondness for pigs.
BS  Economics, Minor Statistics
Ezgi Bilici
Customer Success
Ezgi is an experienced professional with a background in Geographic Information Systems (GIS), Ezgi built her career at ALK Technologies, which was later acquired by Trimble MAPS. There she served as a Product Manager overseeing map data for commercial navigation solutions.
In 2019, driven by a pursuit of personal growth, Ezgi embarked on a three-year journey of travel, volunteer work, and digital nomading before joining Vaia Talent in 2022, where she first used Honeit.
Currently residing in Istanbul, Turkey, Ezgi shares her home with her beloved dog, Mazzy. While she continues to satisfy her wanderlust whenever possible, she also finds joy in exploring her local neighborhood, preparing delightful meals for friends, and practicing pilates.
MA, Geography
BS, Environmental Studies
Steve Cadigan was the first Chief Human Resources Officer (CHRO) at LinkedIn and is a highly sought-after talent advisor to leaders and organizations across the globe. He speaks regularly to conferences and major Universities around the world and is regularly retained by Silicon Valley's top VC's for his talent expertise. Steve is frequently asked to appear on TV and is a regular guest on Bloomberg West and CNBC. Prior to launching his own firm, Steve worked as an HR executive for over 25 years at a wide range of top-tier companies including: ESPRIT, Allianz, Cisco Systems, Electronic Arts and capped by serving as the first CHRO for LinkedIn from 2009 through 2012. His culture work at LinkedIn led Stanford to build a case study for their business school. Today Steve serves on the Board of Directors to three companies and sits on the Advisory Board of several others. He holds a BA in History from Wesleyan and an MA in HROD from the University of San Francisco.
Before joining Area 1 in 2020, Patrick Sweeney served as CEO of Talari Networks (acquired by Oracle), where he reinvigorated the company's market leadership and completed the successful sale of the company to Oracle, Inc. Before Talari/Oracle, from 2001-2017, Patrick played key executive management roles in taking SonicWall private under Thoma Bravo; the acquisition of SonicWall by Dell Inc., and the divestiture of SonicWall to Francisco Partners. While at Dell Inc., Patrick served as vice president for the Dell Security Group and Dell Software Group.
Patrick also brings extensive high-tech industry experience in corporate marketing, product management and product marketing. He holds a BA from Tulane University and an MBA from Santa Clara University.
Carin Stein oversees Talent Acquisition for Viacom Media Networks (MTV Networks, Nickelodeon, Comedy Central, Paramount Pictures) the largest ad-supported cable network in the world. Mrs. Stein is an accomplished HR Executive with expertise in Talent Acquisition, Compensation, Talent Management, Leadership Development, Employee Relations, and Diversity and Inclusion. She has built and led recruiting teams of 40 and began her career as an executive recruiter for Mitchell Martin in NYC.
Bret brings 15+ years of SaaS technology sales and marketing experience to HoneIt. He has helped organizations scale from start-up to publicly traded entities such as Intuit. As VP of Global Sales at Copper, he grew subscription revenues by over 900% during his tenure. Bret is currently the Director of Enterprise Sales at PandaDoc.
Rich Klein is a talented entrepreneur, digital technology recruiter, and enterprise sales person. Prior to joining LinkedIn, Rich served as Executive Vice President of Jobplex, a DHR International Company and as Co-Founder and President at Breakthrough Search Partners, building sales and operations teams for online technology companies nationwide. Rich holds a Bachelors of Science degree in Health Promotion from Bowling Green State University. He resides in Geneva, IL with his wife and three children.
Mr. Brockett is the current President of StorageCraft and was previously the CEO of Exablox Corporation, before the acquisition by StorageCraft. Douglas was Vice President and General Manager of SonicWALL, where he was responsible for the company's products, strategy, corporate development, support and cloud operations. Douglas received his bachelor's and master's degrees from Harvard University.
Mark Slippy is a Human Resource Executive with 20+ years of experience operating primarily in Technology (Internet, Enterprise, Mobile), with early stage or start up companies – all high growth. Most recently, Mark was the Vice President of Human Resources at TubeMogul ($TUBE, AdTech) and Monitise (mobile banking). Mark is an expert builder of all facets of Human Resource capabilities including Talent Acquisition and Management, Organization Development, Culture and HR Management.
David Riemer led the ad agency J. Walter Thompson in San Francisco, held senior marketing roles at two start-ups and was VP Marketing at Yahoo! (during their heyday).
David now runs Box Out Industries where he works with entrepreneurs, product managers and marketers to develop and convey their product stories.
He also started Spiral Staircase Productions to collaborate with artists and is currently developing two original musicals. David teaches at Berkeley-Haas Business School and works with several accelerators throughout the Bay Area.
Dr. Don Moore is the Lorraine Tyson Mitchell Chair in Leadership and Communication at UC Berkeley Haas. He received his PhD in Organization Behavior from Northwestern University. His research interests include overconfidence—including when people think they are better than they actually are, when people think they are better than others, and when they are too sure they know the truth. He is only occasionally overconfident.
Dr. Moore is the author or editor of three books including Perfectly Confident. His research has appeared in popular press outlets and academic journals, including the New Yorker, Business Week, USA Today, the Wall Street Journal, National Public Radio, the Journal of Personality and Social Psychology, Experimental Economics,and Psychological Review.
Our Perspective
Here are a few posts from the Honeit Blog.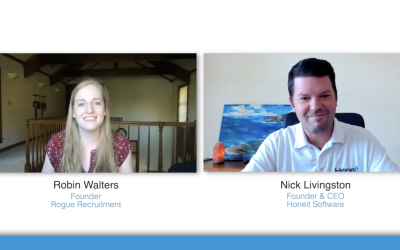 In this Honeit podcast, we speak with Robin Walters, Founder of Rogue Recruitment. Robin recently had a record-breaking month in recruiting revenue and placement fees while prioritizing family life as a mother of two under two.
read more