Honeit Podcast
Talking to people is essential to RECRUIT, HIRE, and RETAIN the best talent.
Honeit is the communication stack for talent transformation.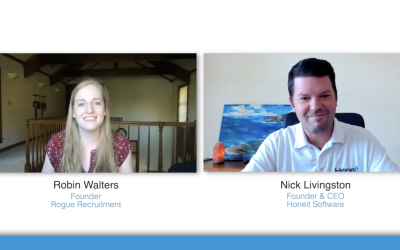 In this Honeit podcast, we speak with Robin Walters, Founder of Rogue Recruitment. Robin recently had a record-breaking month in recruiting revenue and placement fees while prioritizing family life as a mother of two under two.
read more