Conversations are essential to recruit and hire the best candidates, but for decades, recruiters and talent acquisition partners have been manually scheduling calls, scribbling notes and typing tedious candidate write-ups. It's the tedious work before and after each call that lead to recruiter burnout. At the end of the day, it can be challenging to remember who said what and why you liked a particular candidate.
Even after a great call with a great candidate, one of the most time-consuming parts of recruiting is turning interview notes into compelling candidate presentations in order to convince a hiring manager that a candidate is worth their time. Usually these candidate write-ups can take 20-30 minutes, but with Honeit you can submit candidates in seconds.
No Typing Notes
Honeit automatically records, transcribes, indexes and parses interview questions and answers from intake calls, phone screens and video conversations with candidates and clients anywhere in the world.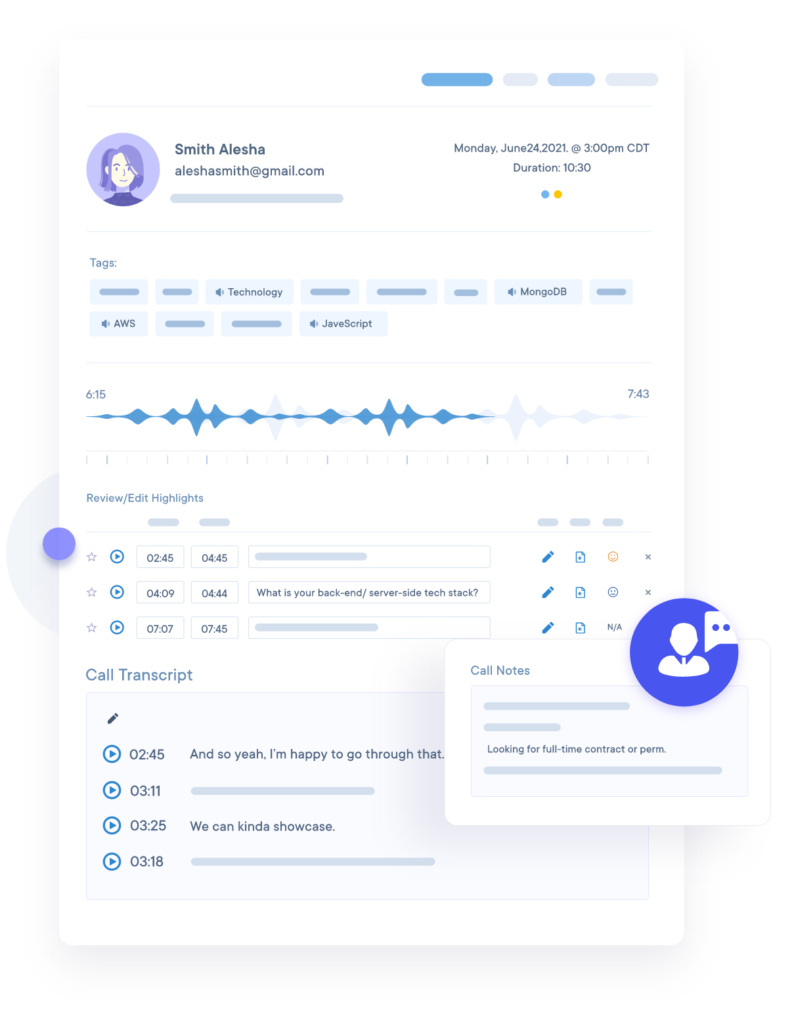 No Typing Write-Ups
Instead of typing 30 minute write-ups, submit candidates in seconds. In Honeit you can select the key answers, clips and sound-bites from your calls and share Amazing Candidate Presentations via Slack, email or your ATS to let talent speak for itself and accelerate the hiring process.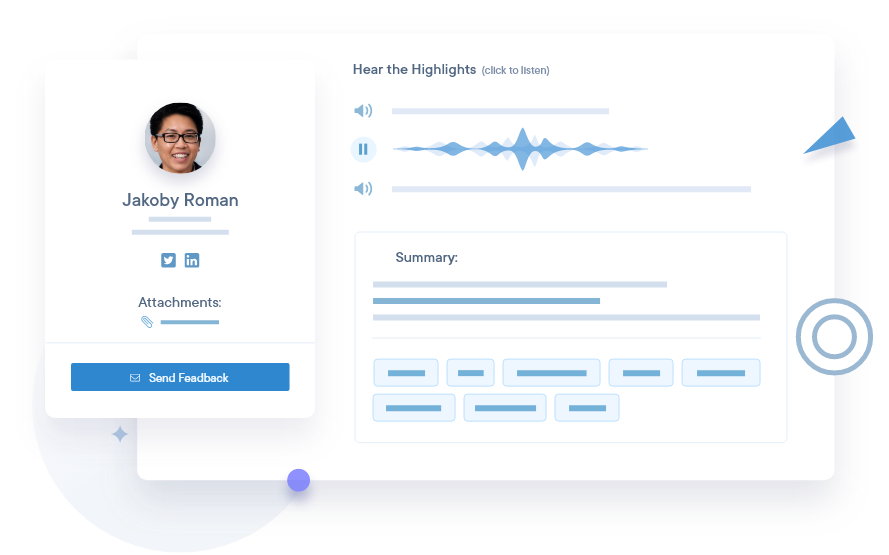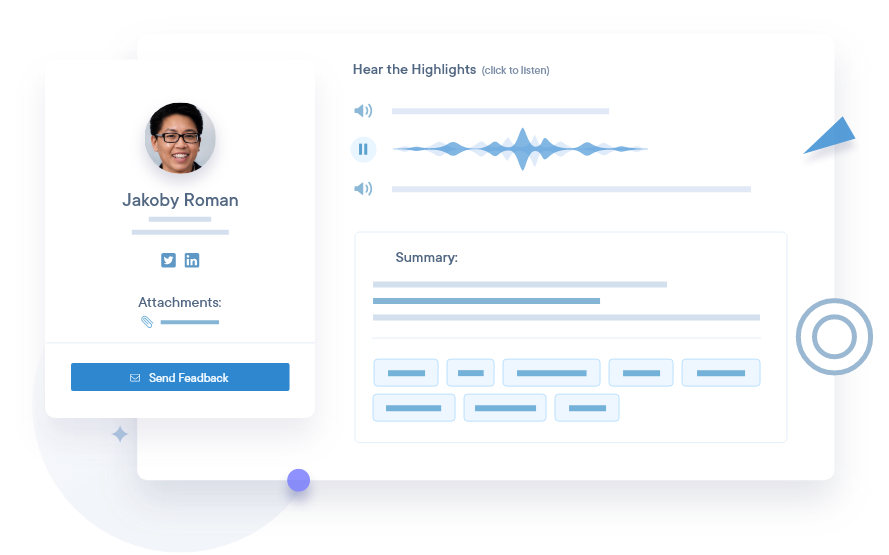 Never Forget a Conversation
When talking to so many candidates each day, it can be hard to remember what someone said, especially when topics may be unfamiliar. In Honeit you can easily search interview questions, answers, tags, notes and call transcripts to never miss a detail.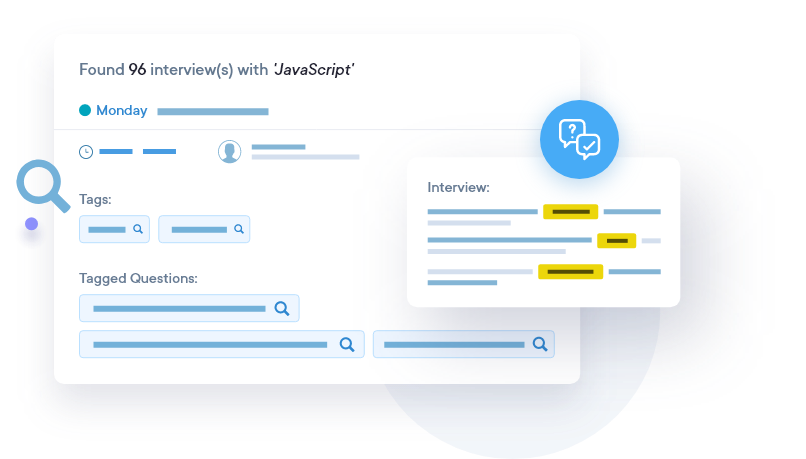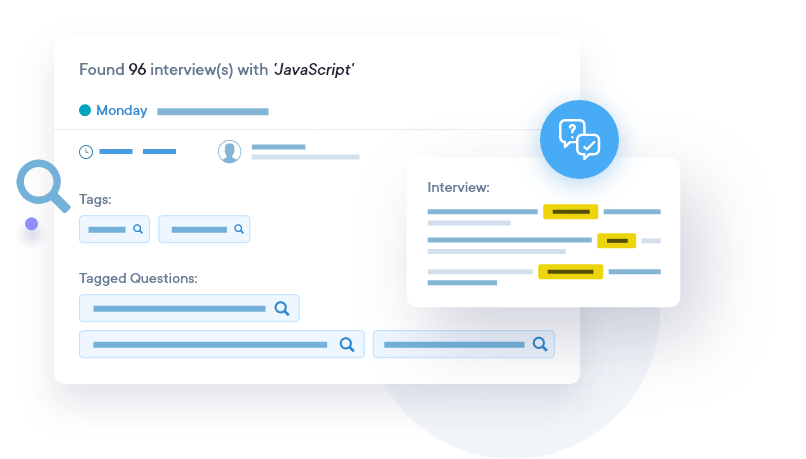 Better Intake Calls
Automatically turn intake calls into audible job descriptions to showcase diverse hiring managers, attract passive talent and increase response rates. Bring job descriptions to life with interview soundbites.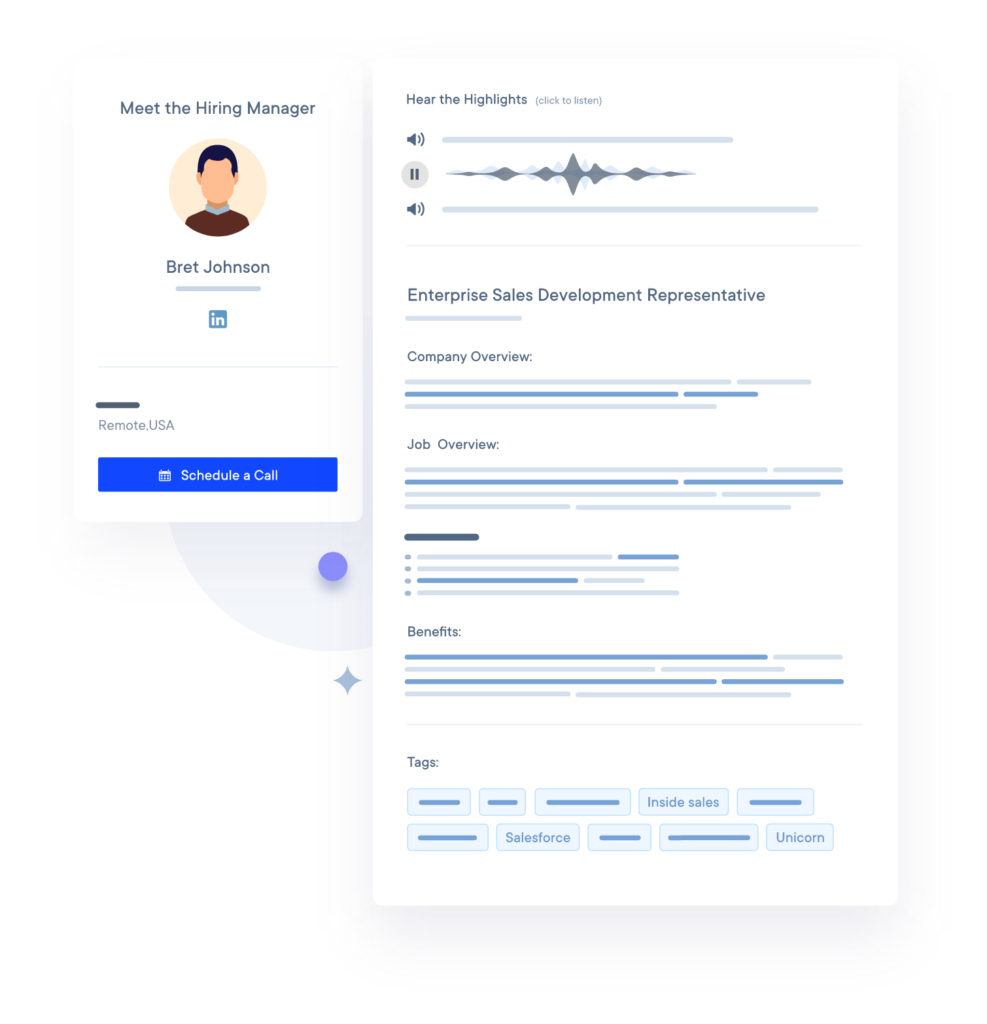 Automate Scheduling
Cold call candidates or paste a Honeit scheduling link into emails, InMails, or ATS message templates to automate screening and interview scheduling.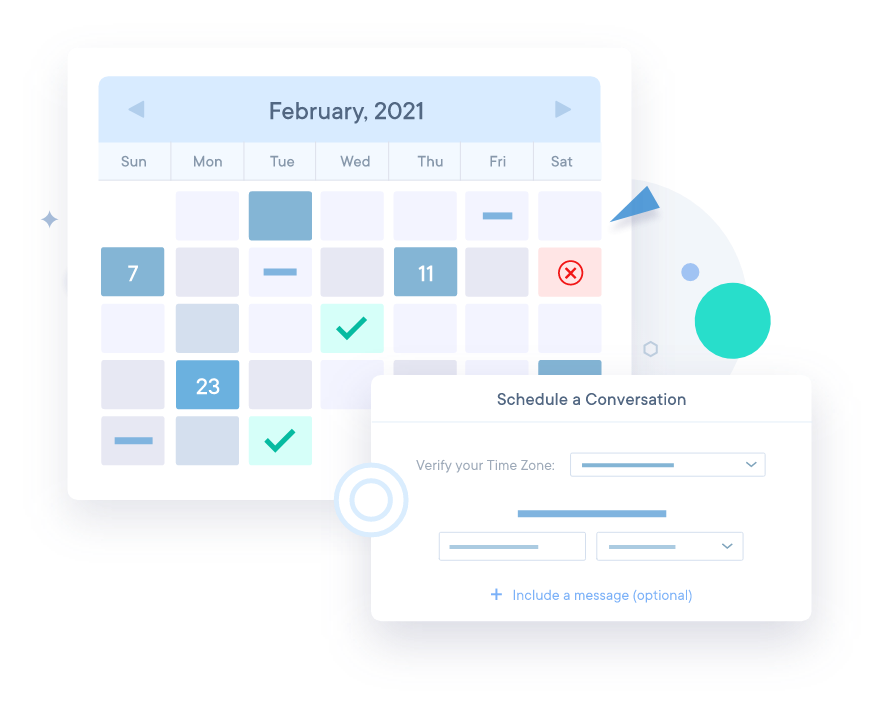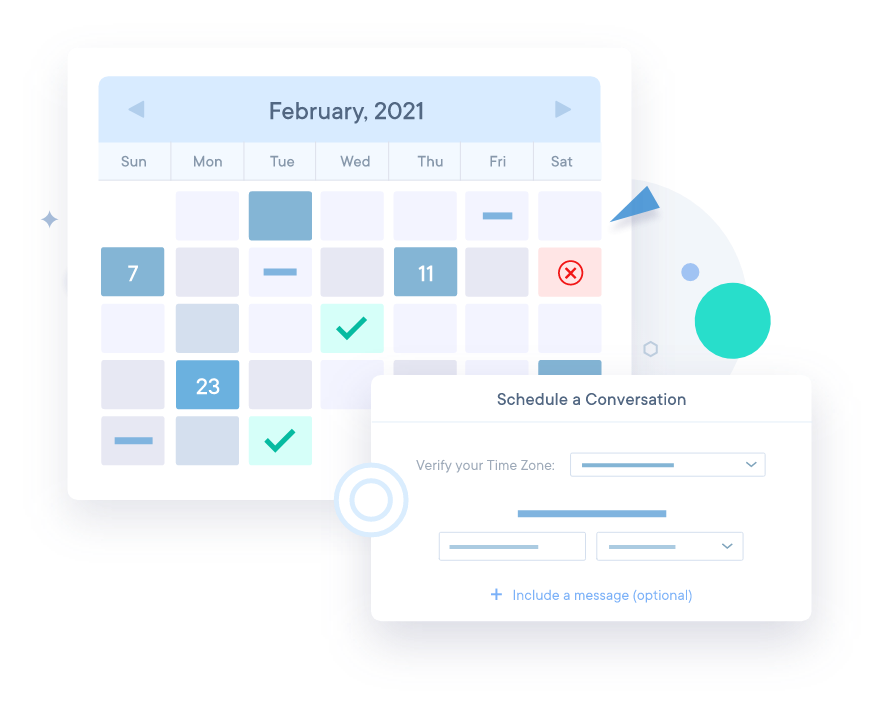 Now We're Talking!
Honeit was designed by recruiters and talent partners who cut their teeth in agency recruiting, scaled early stage startups and have worked at Fortune 500 companies. We understand how difficult recruiting is and have built a solution to solve the recruiter experience and in doing so, improve the candidate experience and hiring manager experience.
Schedule a conversation to experience the future of intake calls, phone screens and interview conversations.
If you'd like to remove the pain now, Start a Free Trial and say goodbye to tedious notes and write-ups!