Intake Calls (aka Hiring Kick-Off Calls)
Recruiting Intake Calls (aka Hiring Kick-Off Calls) are the most important step of the recruiting and RPO process.
Intake calls help recruiters and talent partners discover what a hiring manager really wants. Recruiters ask the hiring managers key questions to learn about what's unique, what's exciting and what criteria will distinguish good vs. great candidates. It's essential for recruiters to understand how to pitch the job and how to filter good vs. great candidates during the recruiter phone screens.
Intake Call Questions
What questions should recruiters ask hiring managers during intake calls?
Why is the job open?
What problems will this person solve?
What's the day-to-day look like?
What teams will this person work with?
What are the key skills for the role?
What does success look like?
What's the career trajectory?
Audible Job Descriptions
After an intake call with a hiring manager, recruiters can create Audible Job Previews by selecting key soundbites from the conversation. Audible Job Previews help attract passive candidates, increase response rates and let jobseekers 'meet the hiring manager' earlier in the recruiting process.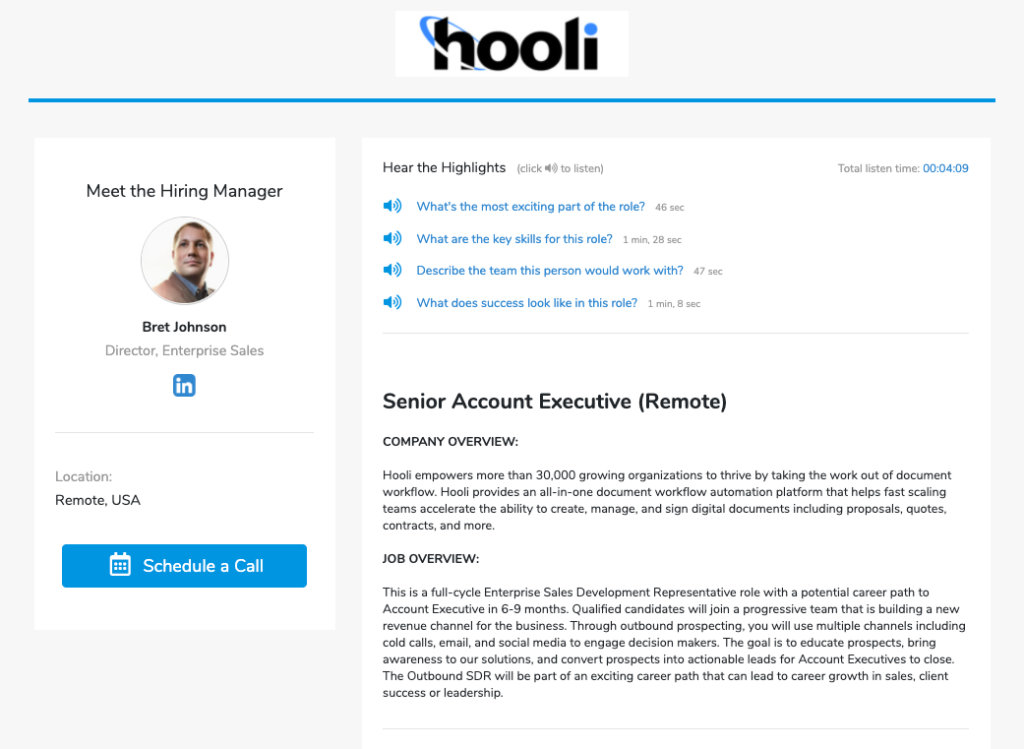 Recruiter Intelligence
Intake calls are full of recruiting insights. But these conversations are usually lost, with only scribbled notes as the output. Honeit helps recruiters capture recruiting intelligence from intake conversations, to share with fellow Recruiters and Sourcers, and to create audible job previews, by sharing a few highlights from the intake call. Here is a screenshot of 'recruiting intelligence' captured from a natural intake call with a hiring manager.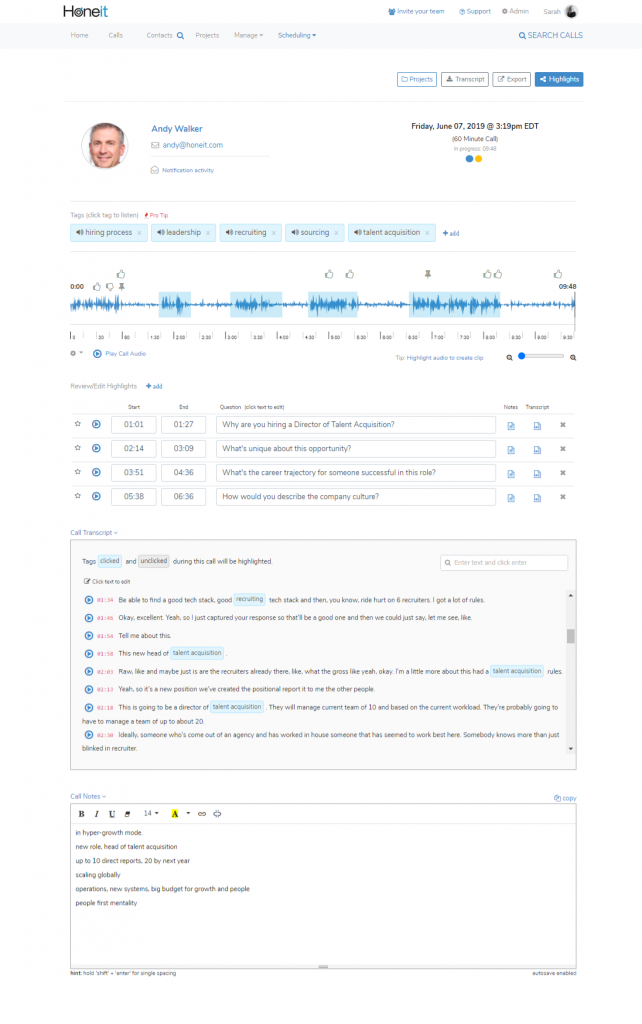 Watch the Video Tutorial
Watch the tutorial below of how to conduct Intake Calls and create Audible Job Previews in seconds.
Showcase a-players to attract a-players and increase response rates.