Recently, I've heard many recruiting practitioners use the term 'must have' vs 'nice to have' when discussing HR & Recruiting technology. I get it. As a recruiting technology enthusiast and buyer for years, I've seen point-solutions become all-in-one solutions and back. Once again, buyers are looking for a one-stop shop for all their talent acquisition woes, but buyers beware.
All-in-one solutions, by definition, only offer the status-quo. By limiting yourself to a single solution, you are telling your team, your boss and your clients – 'bah humbug'. There is too much happening in HR Technology to be close-minded. Let's consider 'new to have' before we discount the usefulness of new technology.  While there have been a plethora of shiny new hr tools that may not add real value, there are others tackling some of the fundamental challenges to the recruiting profession.
So, what exactly does a recruiter need? If you're a recruiter, you'll need a phone. Check!
If you're a recruiter, it's nice to have a headset. I'll admit, an embarrassing apparatus, but it's practical. This silly gadget has been the most recent innovation to phone interview technology. For 20 years, headsets have enabled recruiters to frantically type or scribble down what a candidate says during the interview. Whether or not what we typed was correct, or what was actually said, we've all benefited from avoiding stiff necks.
What's new to have? Real-time Phone Interview Software to capture all the rich data from live, two-way phone conversations between recruiters and candidates. No more scribbled notes, never miss a detail. Remove misinterpretation, miscommunication and bias from the process to make a better interview experience for everyone involved. Save your candidates from redundant phone interviews, answering the same questions with various stakeholders. You give more time back to hiring managers to make better hiring decisions, and accelerate the offer approval process. Does this sound like a nice to have?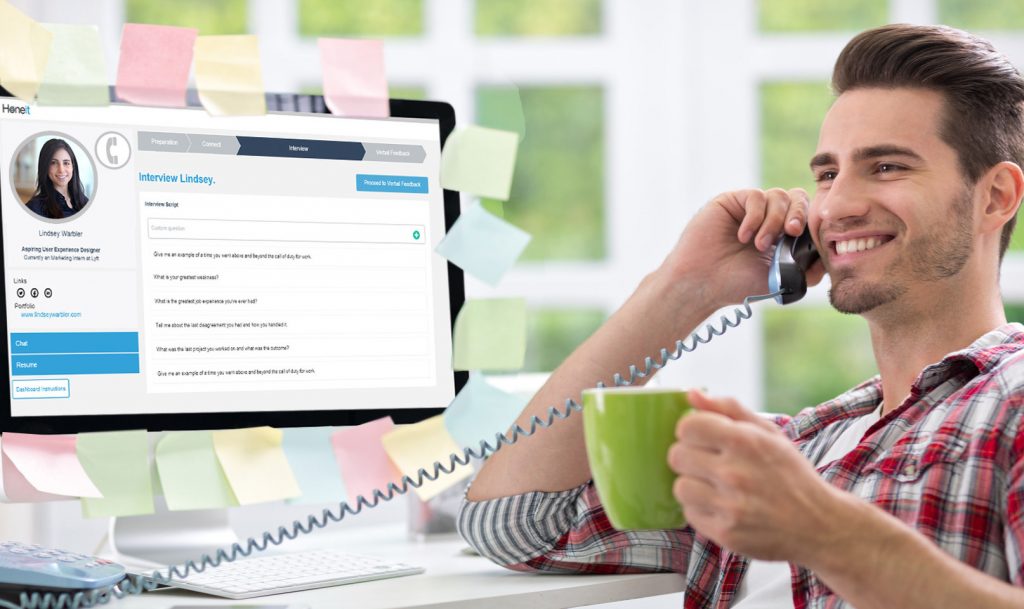 Honeit Interview Software enables recruiters to step-up their interview game to ask in-depth questions that a hiring manager would typically ask. If I interviewed a recruiter, I could tell in 30 seconds if they knew what they were talking about. Screening a Java Engineers or Hydraulic Systems Analyst?.. Fuhgeddaboutit, they might as well be speaking Cantonese.. until now!
Real-time interview software lets recruiters conduct more in-depth phone interviews and then share sound-bites with other recruiters, their managers, or even a subject matter expert for a second opinion. Better yet, share a couple of rich audio highlights from the phone conversation with hiring managers to make it quick and easy for them to experience evidence of a candidate's domain expertise, communication style and personality.
Agreed, you'll probably need a system that lets you post a job. Great. And you'll probably want some control of how a candidate applies for a job, yep. And you'll probably want some templates to quickly invite or decline candidates. And you'll probably want some help with scheduling, because scheduling sucks. Most of these are table-stakes with a modern ATS. These are likely your 'must haves' and thus, the status quo. These are also the very same tools that get us to a 6-8+ step process that takes at least 6-8+ weeks to complete – that no one is happy with.
In the hyper-competitive world of talent acquisition, the interview experience says a lot about what it's like to work for your organization. If it's slow, inefficient and people can't make decisions, you'll be left with leftovers. Furthermore, getting an offer out two weeks before your competition is a competitive advantage and a 'must have' if you intend to win.