Honeit Job Previews
Easily turn your intake calls with Hiring Managers into audible job previews!
Attract passive candidates, increase response rates and ensure your recruiting and hiring teams are aligned.
Hear Job Preview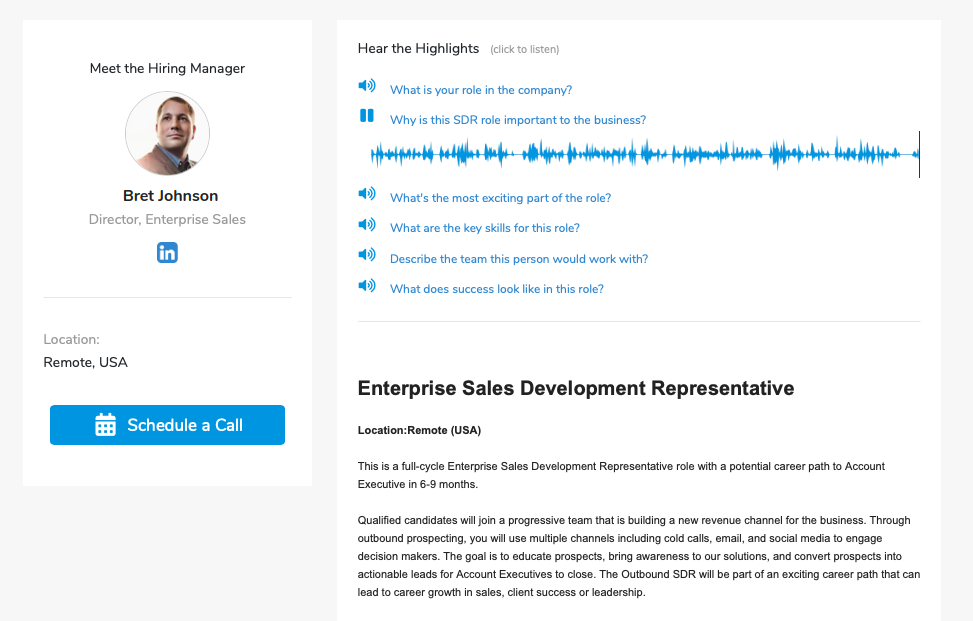 Step 1: Schedule Intake Call
Easily schedule phone calls or video calls with your hiring managers in Honeit.
Step 2: Discuss the Role
Ask structured questions to learn about the role and go beyond the job description.
Step 3: Share Job Previews
Meet the Hiring Manager
Create job previews from a phone or video call in Honeit
Share job preview links in sourcing campaigns
Embed job preview into job descriptions
Customize call-to-action ('schedule a call' or 'apply here')
Showcase A+ employees to attract A+ candidates
Showcase diverse hiring managers to attract diverse candidates
Hear Job Preview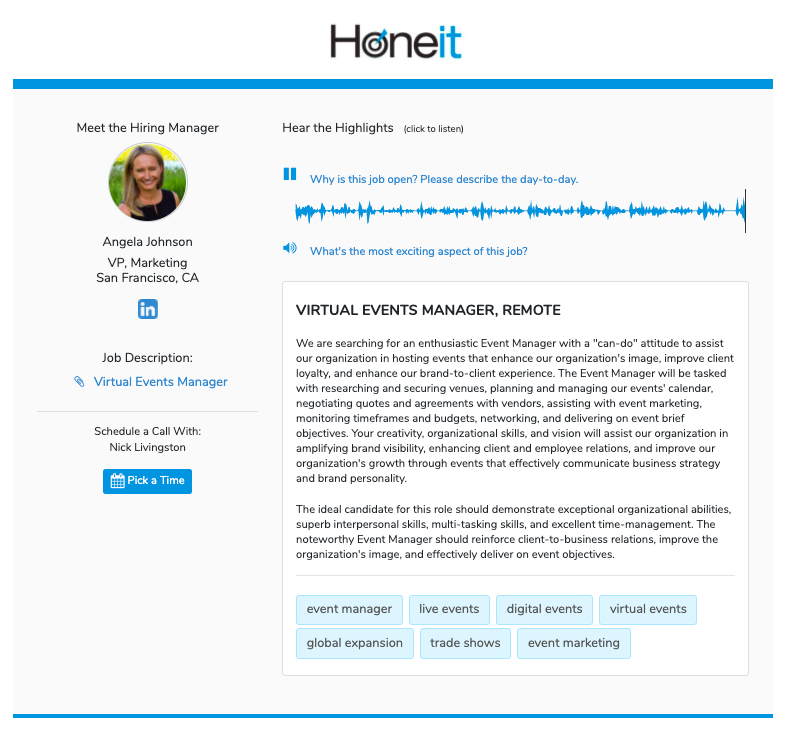 "Honeit is a game-changer."
Honeit turns interviews into insights.