The Interview Management Platform that helps you
SCREEN AND ASSESS TALENT FASTER
Honeit combines recruiting automation and conversation intelligence to remove weeks from the hiring process.
TRY FOR FREE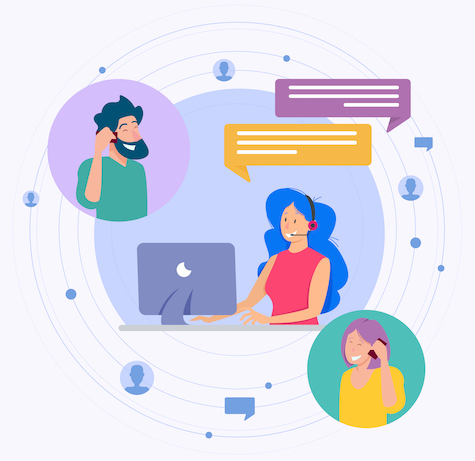 THE MOST INNOVATIVE COMPANIES USE HONEIT
Say Hello to Phone Interview Data
Enjoy hands-free interviewing and let Honeit take your interview notes. Perform structured technical phone screens for any skill-set.
Watch Video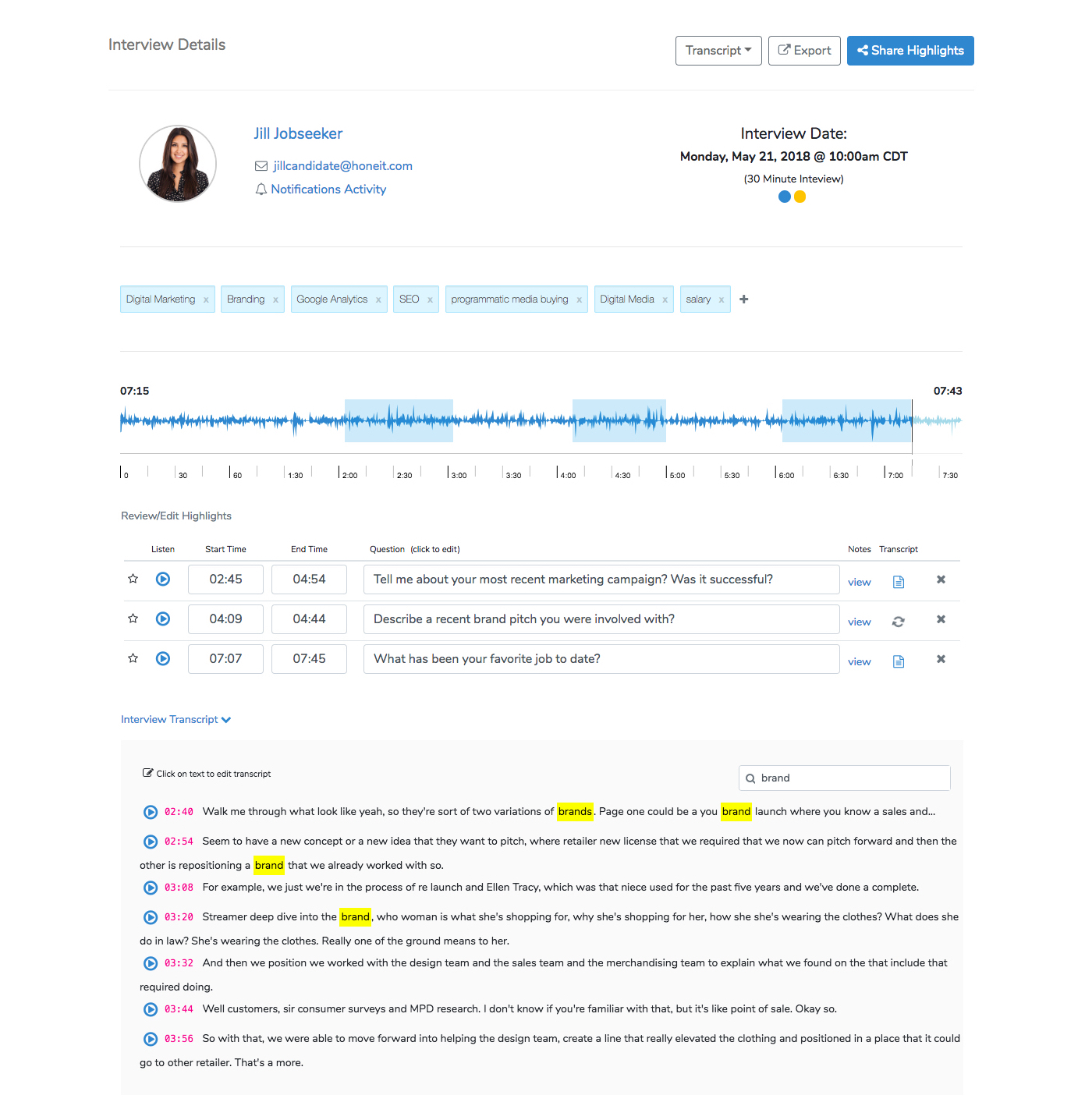 Audible Job Descriptions
Turn hiring kick-off calls into audible job previews. Help passive candidates "meet the hiring manager" to increase response rates!
Hear a Job Preview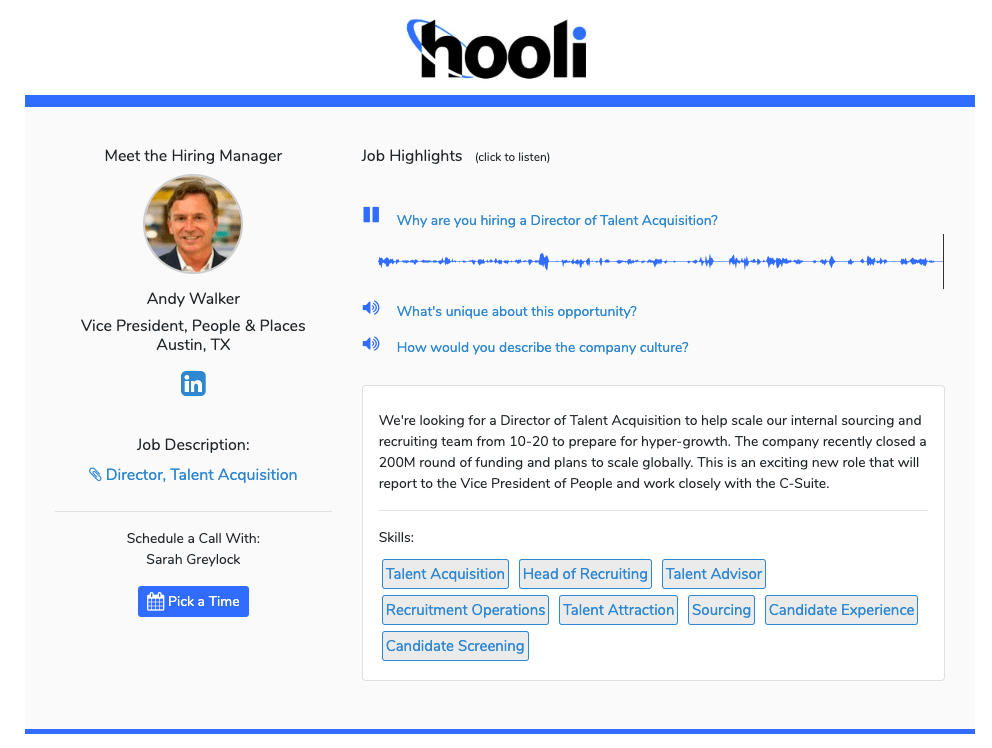 Audible Talent Previews
Instead of scribbled notes and old-fashioned write-ups, easily share interview highlights to save time and make better team decisions!
Hear a Talent Preview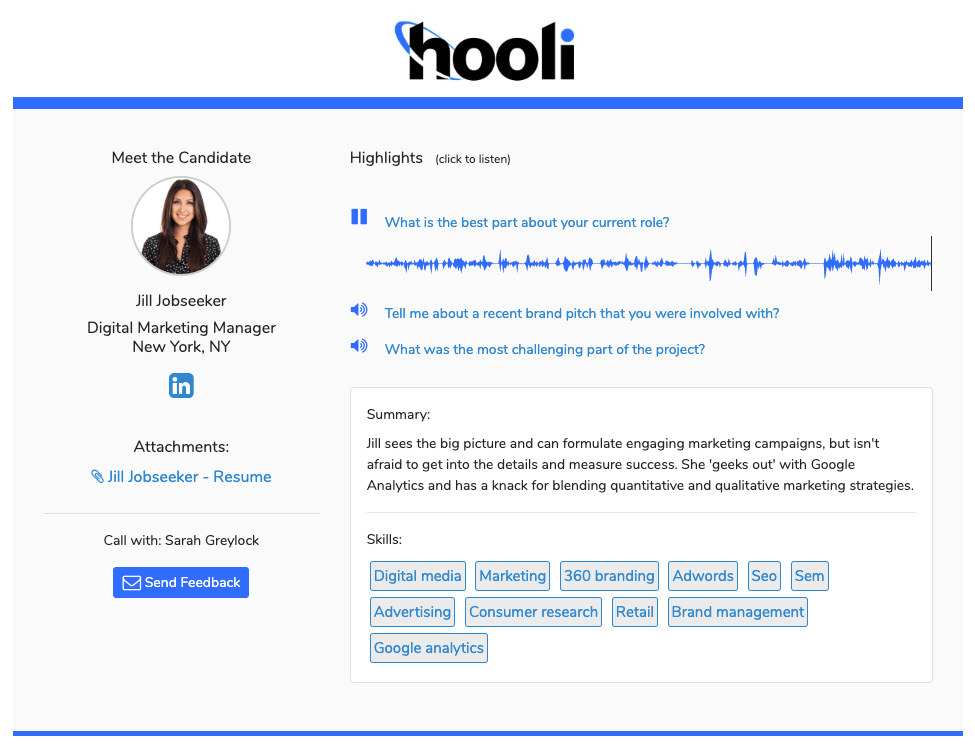 "THE BEST RECRUITING INNOVATION SINCE THE TELEPHONE"
Honeit was designed by recruiters to save time and simplify the hiring process.
"Honeit is the best recruiting innovation since the telephone. Phone interviews went from a stressful chore to a pleasure. Why? No more lost answers or misinterpretation because I can't recall what a candidate said. Honeit is a Godsend for my sales recruiting firm!"
"Honeit is one of the top 5 recruiting tools on the market. The tool itself is simple and lightweight requiring virtually no integration which works well with our technology stack. The BIG bonus to this is we don't have to take notes anymore!"
"Honeit takes one to two orders of magnitude out of the time and cost of hiring the perfect employee. In a world where business success is driven by its ability to hire the best, this is a priceless talent advantage – and Honeit delivers."
SEE A LIVE DEMO
How about a quick phone call to experience VoiceFirst interview technology?